CONCERT | IMMERSION SHOW
original French title : Fantôme, un léger roulement, et sur la peau tendue qu'est notre tympan

Created in May 9, 10, 11, 2012, within the framework of "Les Musiques" Festival, in Marseilles.
Conception, music, dramaturgy and artistic direction Benjamin Dupé
Set design Olivier Thomas | Lighting design Nicolas Villenave
Computing development Charles Bascou | Hardware Interface Z | Production manager Julien Frenois | Set builders Mathieu L'Haridon, Clémentine Carsberg
« A musical composition for electroacoustic sounds, mechanical instruments and remote controlled resonant objects, Fantôme, (…) is played in a resounding, luminous immersion space, a mellow, enveloping environment that plunges the audience in the depth of musical vibration. By organizing different stimuli (sounds, mechanical automatons motions, vibrations of materials, luminous intensity), this piece displays a writing appealing to all the senses, yet music remains the dominant language, toying with mystery and fascination. A sensorial experiment then, but one of remembrance too: hidden under the composition, some fragments from Orpheus's myth invite us to echo what remains – in a confused or unconscious way – in our head or body, of the figure of Orpheus and of his lost Euridyce. »
Commissioned by GMEM, national centre of musical creation. Coproduction GMEM , Le Merlan scène nationale, Sphota.
+ read the press review
+ read an interview about the project
+ listen to radio programmes or watch TV programmes about the show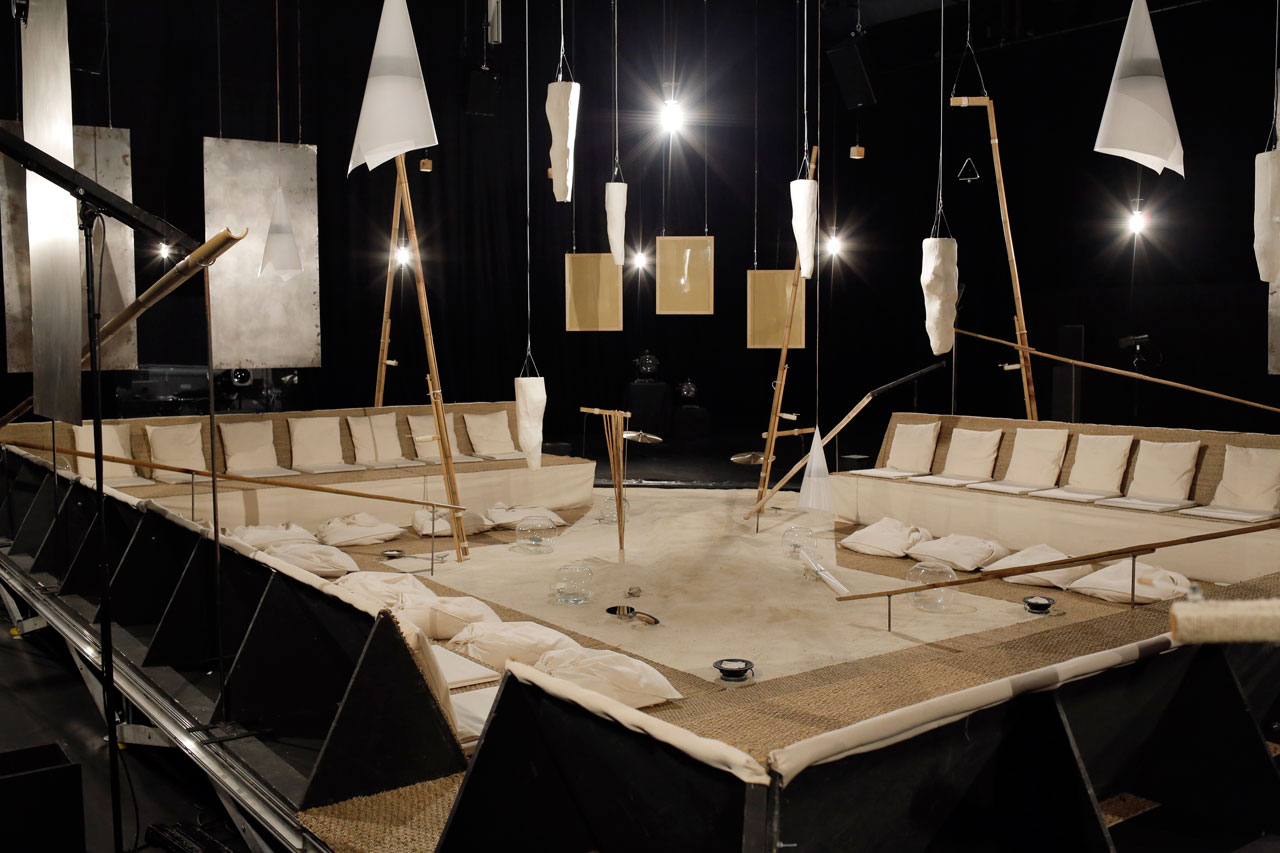 photos © Agnès Mellon, Patrick Berger (Artcomart)